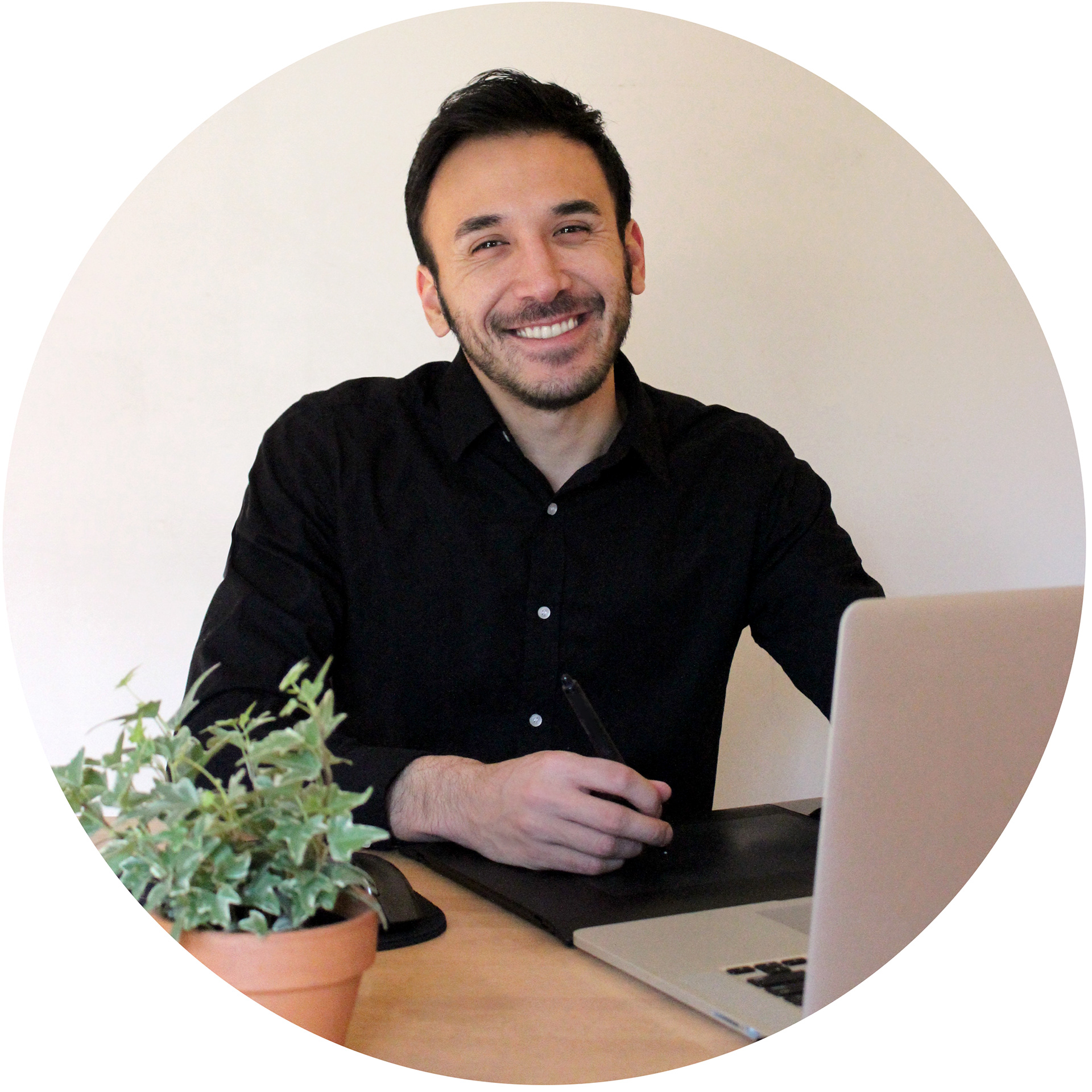 Freelance Graphic Designer for
WayUp.com
- New York, NY (Dec 2015 – current)
Work directly with the marketing team to design weekly brand-driven illustrations for their online presence and website, which connects college students with job opportunities. 
Freelance Graphic Designer for
WhatArmy.com
– New York, NY (July 2015 – current)
Design web layouts, blog graphics, and logos/icons for various clients with Wordpress sites. 
Temp Graphic Designer for Vanguard Temp Agency
- New York, NY (Oct 2015 – Dec 2015)
Created website wireframes, microsite mockups, and promotional web banners for thedoctorschannel.com, a medical video production company.
Freelance Graphic Designer for the City of San Antonio
– Beacon, NY (May – June 2015)
Designed topic icons and marketing assets for the city's first sustainability plan for 2040. 
Freelance Illustrator for Paw Warrior Games
– Beacon, NY (Mar – Aug 2015)
Illustrated fantasy-based characters, game logo, card layout, and box design for Ambyria, a strategic tabletop card game that was successfully funded on Kickstarter.
Fulltime Multimedia Designer at RHP International
– Middletown, NY (Feb 2013 – Mar 2015)
Designed monthly content for multiple websites, which included weekly email newsletters, marketing videos, and online ad campaigns for iPhone accessories and industrial cameras. Worked with the web developer to maintain and improve site performances, user experience, and SEO.
Built and operated a silk-screening studio for our personal clothing line and local freelance projects. Designed brand graphics and silkscreened shirts, accessories, and trade show material.
5+ yrs

-

Expert

in Illustrator, Photoshop
2+ yrs

-

Intermediate

in Dreamweaver, After Effects, InDesign, Acrobat, Office, Wacom Tablet 
1+ yrs

-

Beginner

in WordPress, Google Analytics, Email Marketing, SEO, HTML/CSS 
Illustration, Web design, Logo design, Iconography, Color Theory, Brand identity, UI design, Creative direction, Typography, Character design, Motion graphics, Silkscreening, and Traditional Media.